[Scheduled to be released on 6/29] Ecuadorian Amazon chakra cookies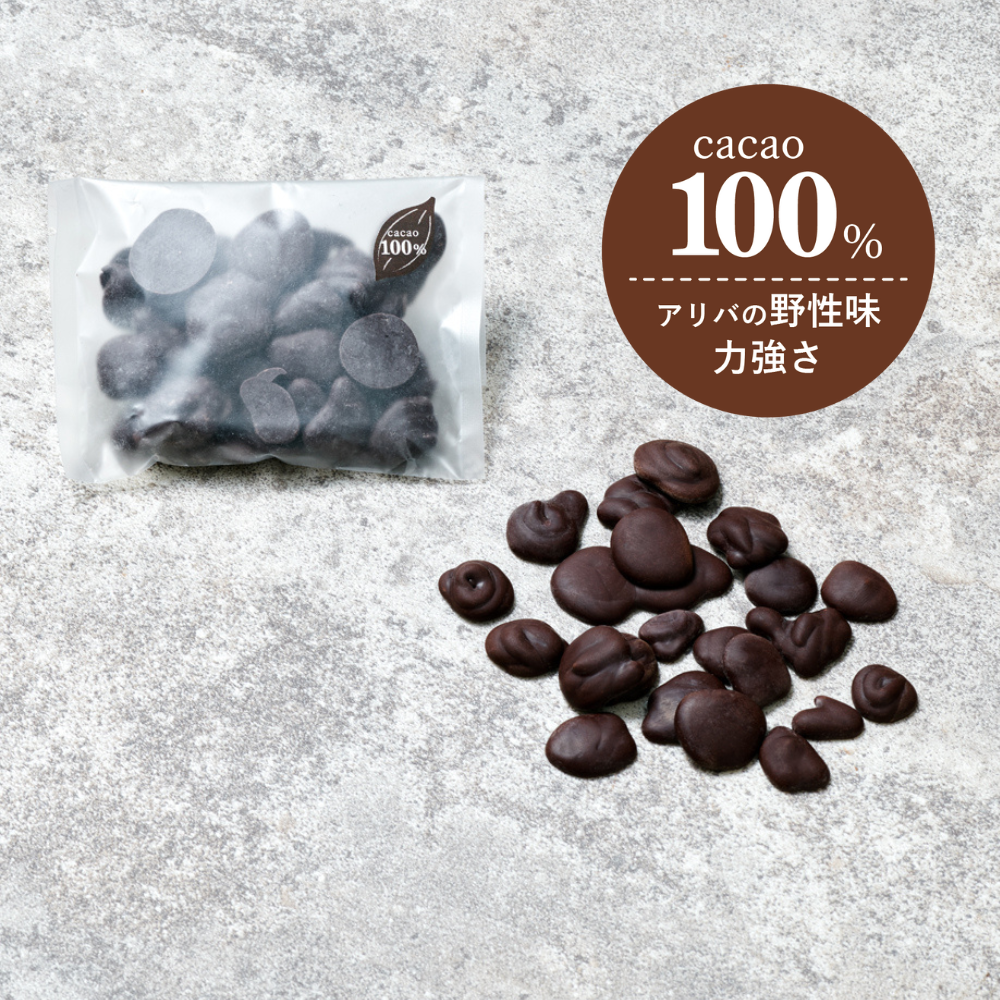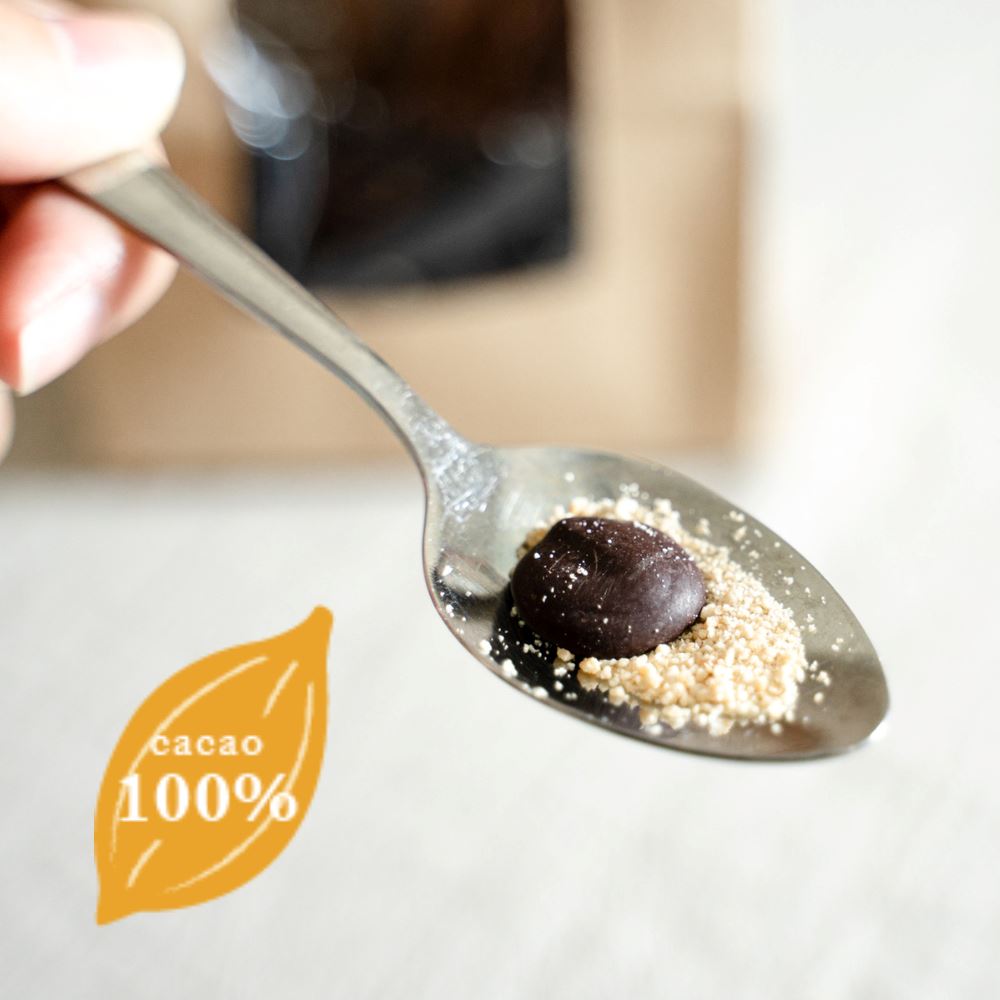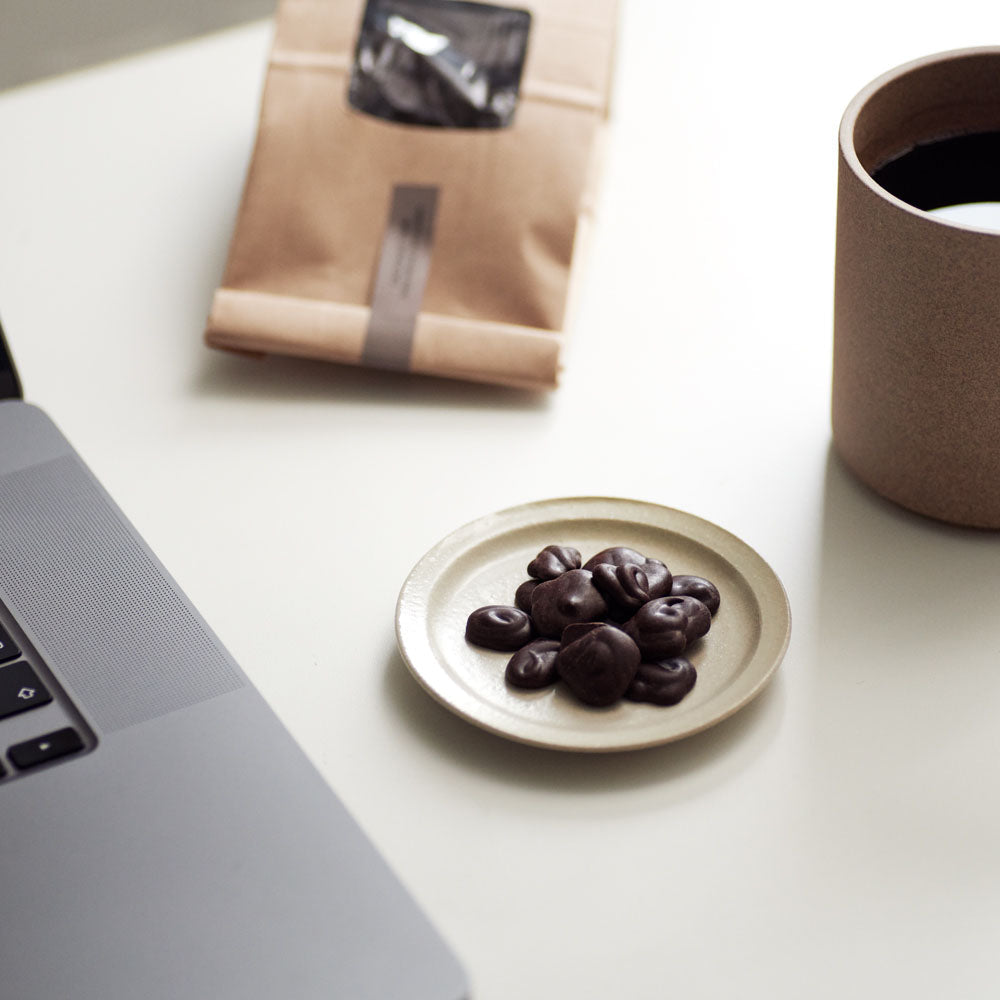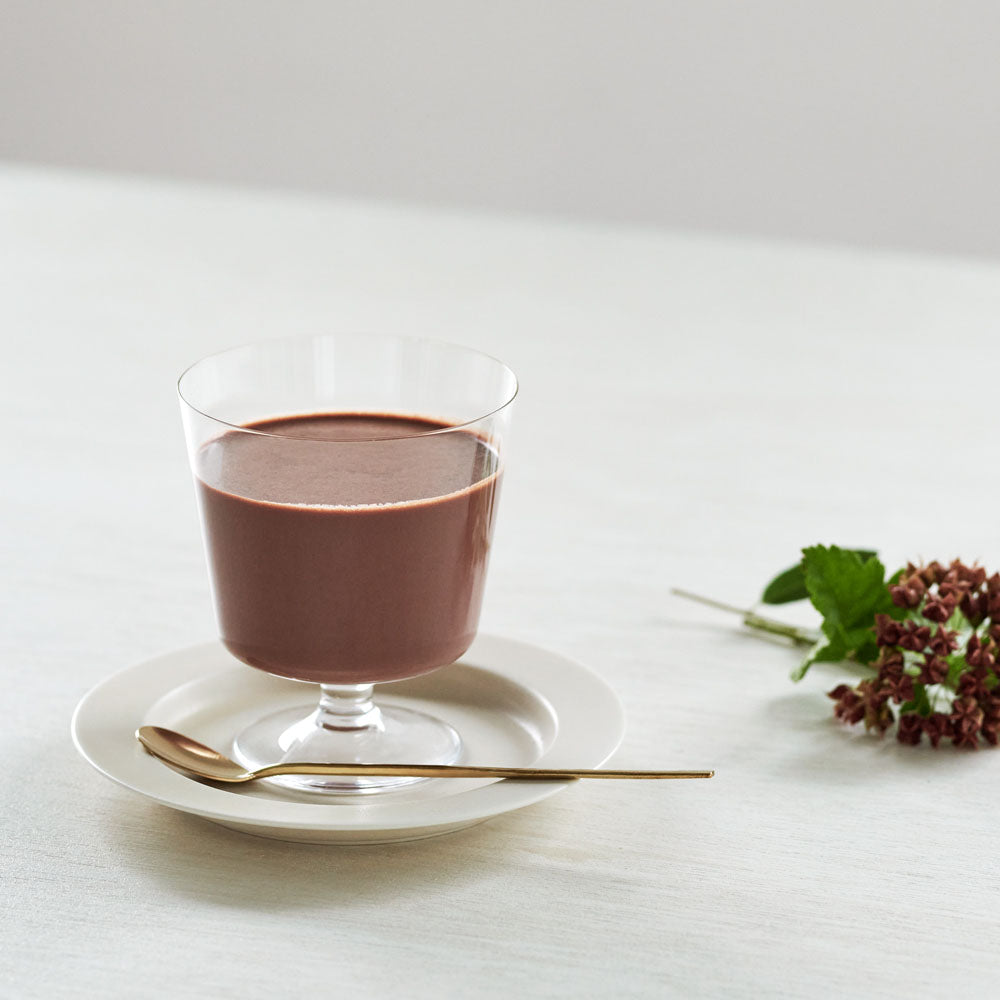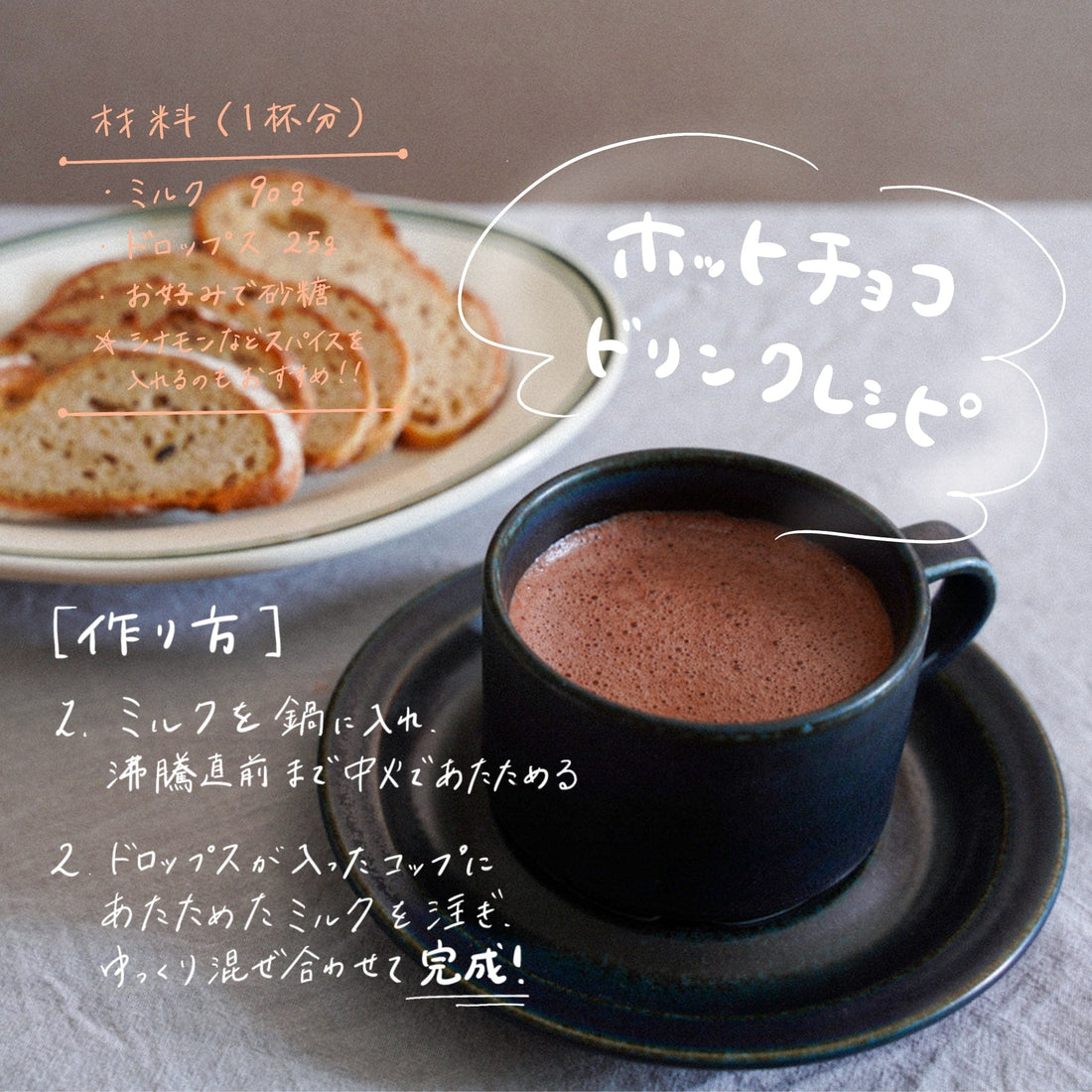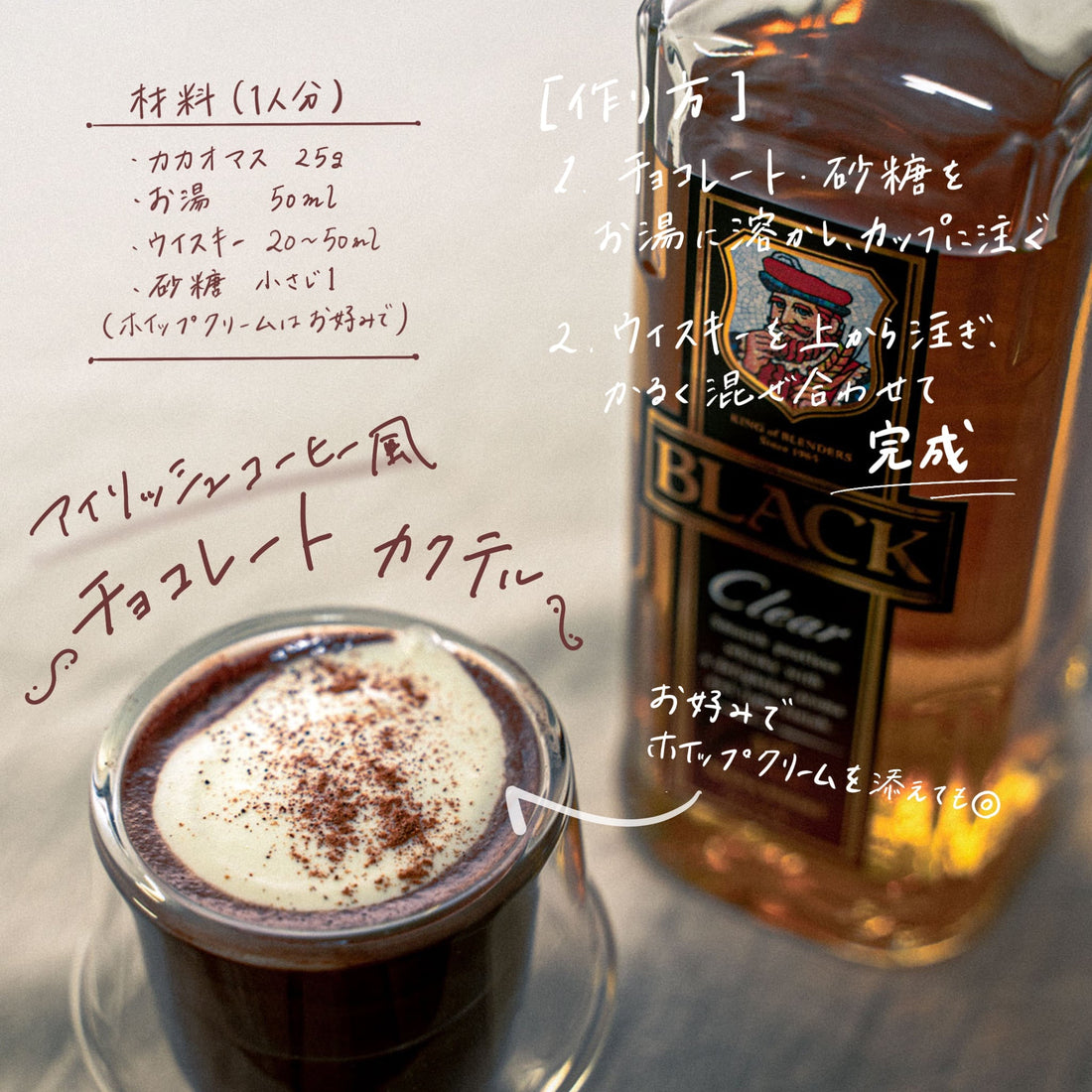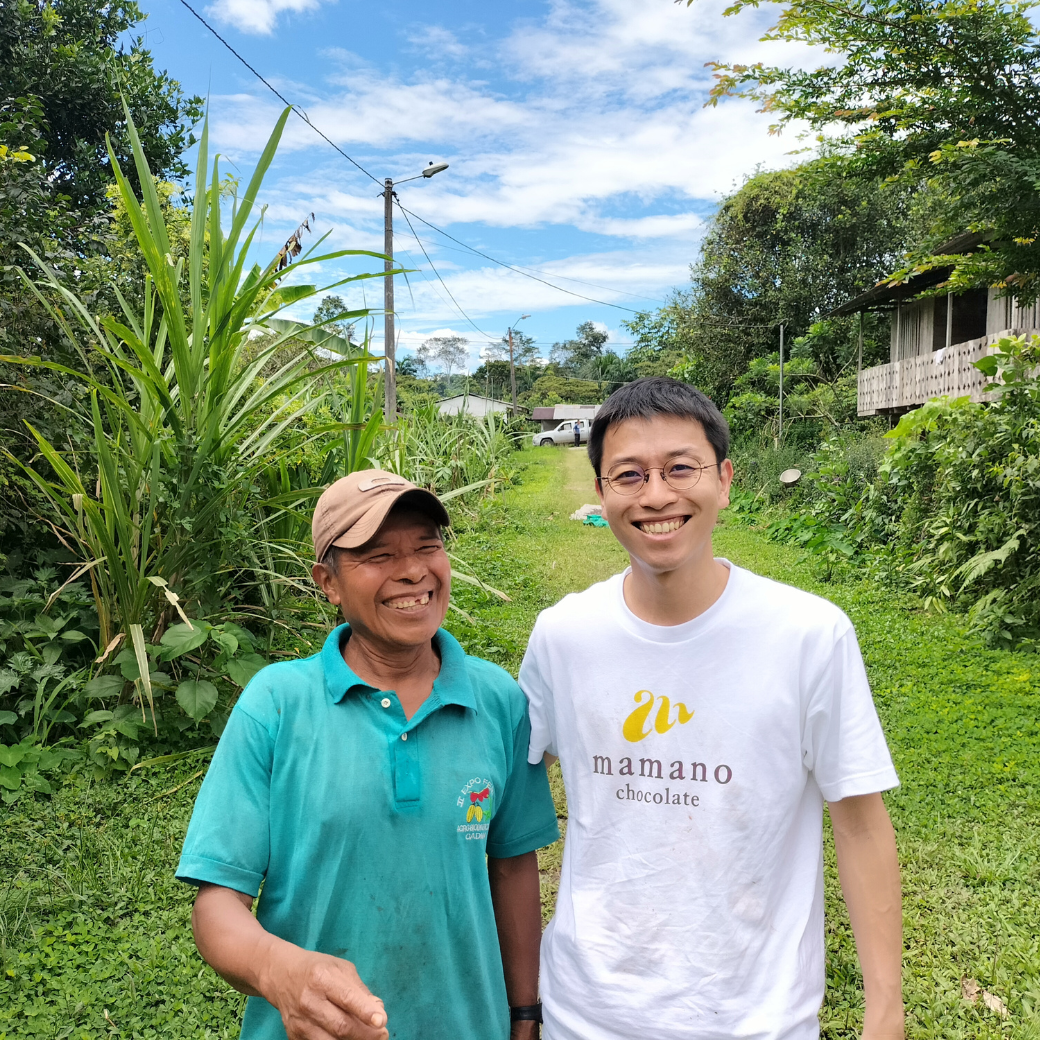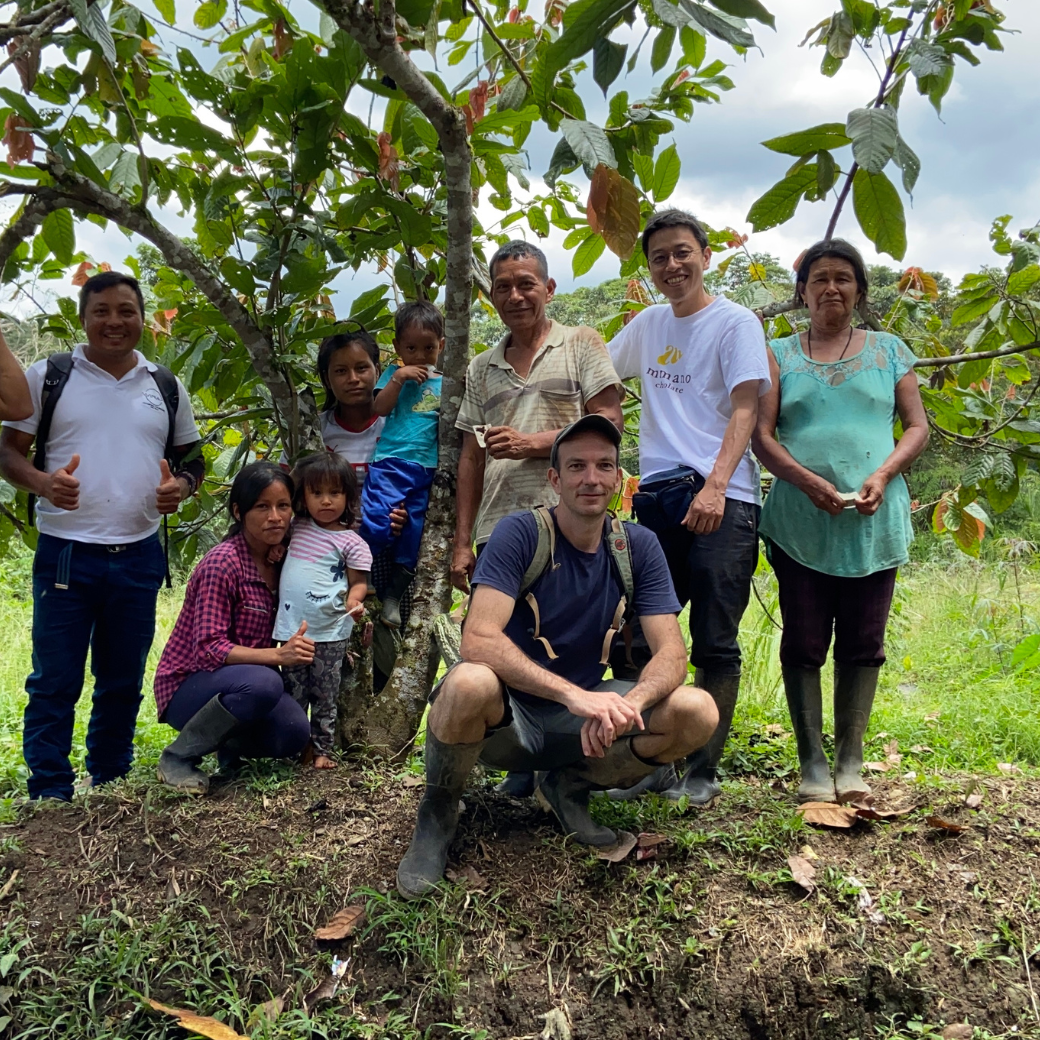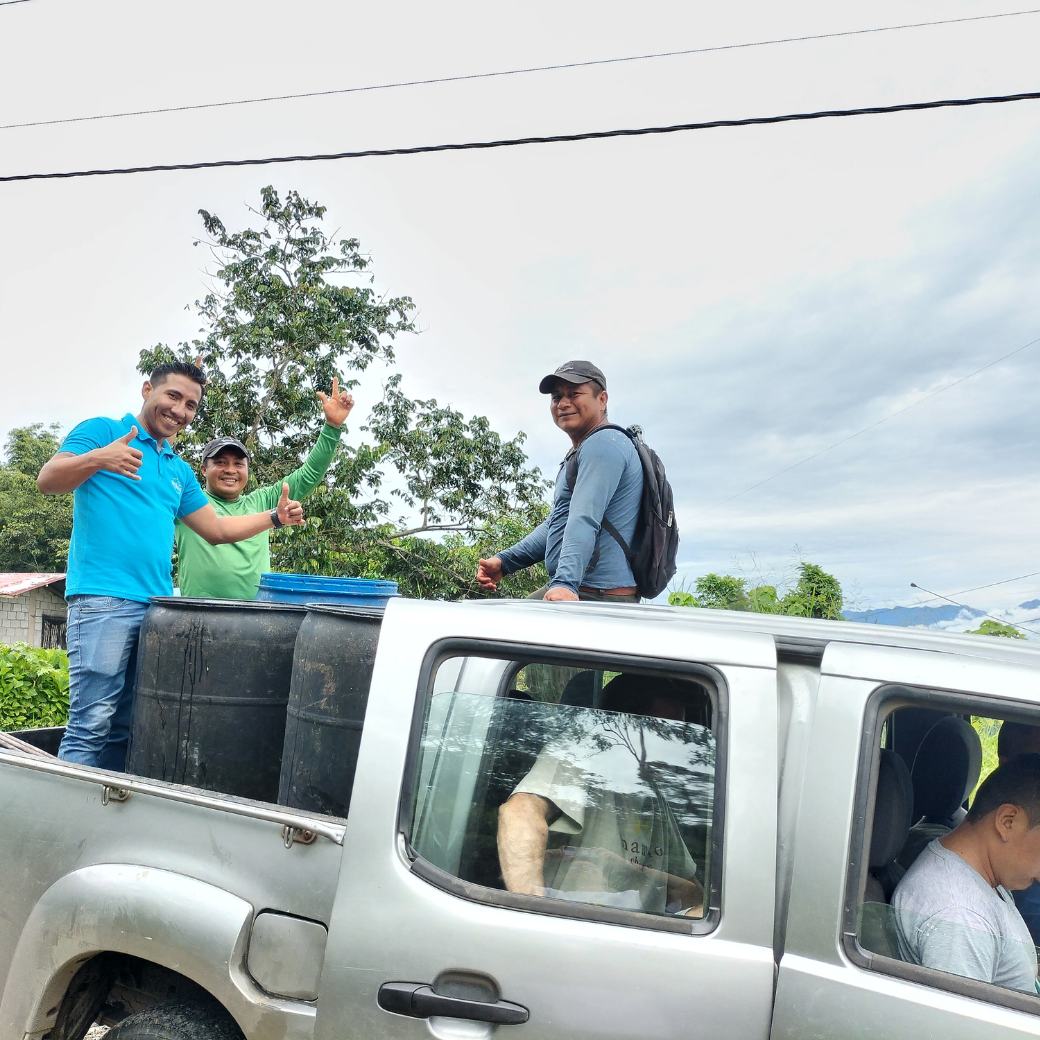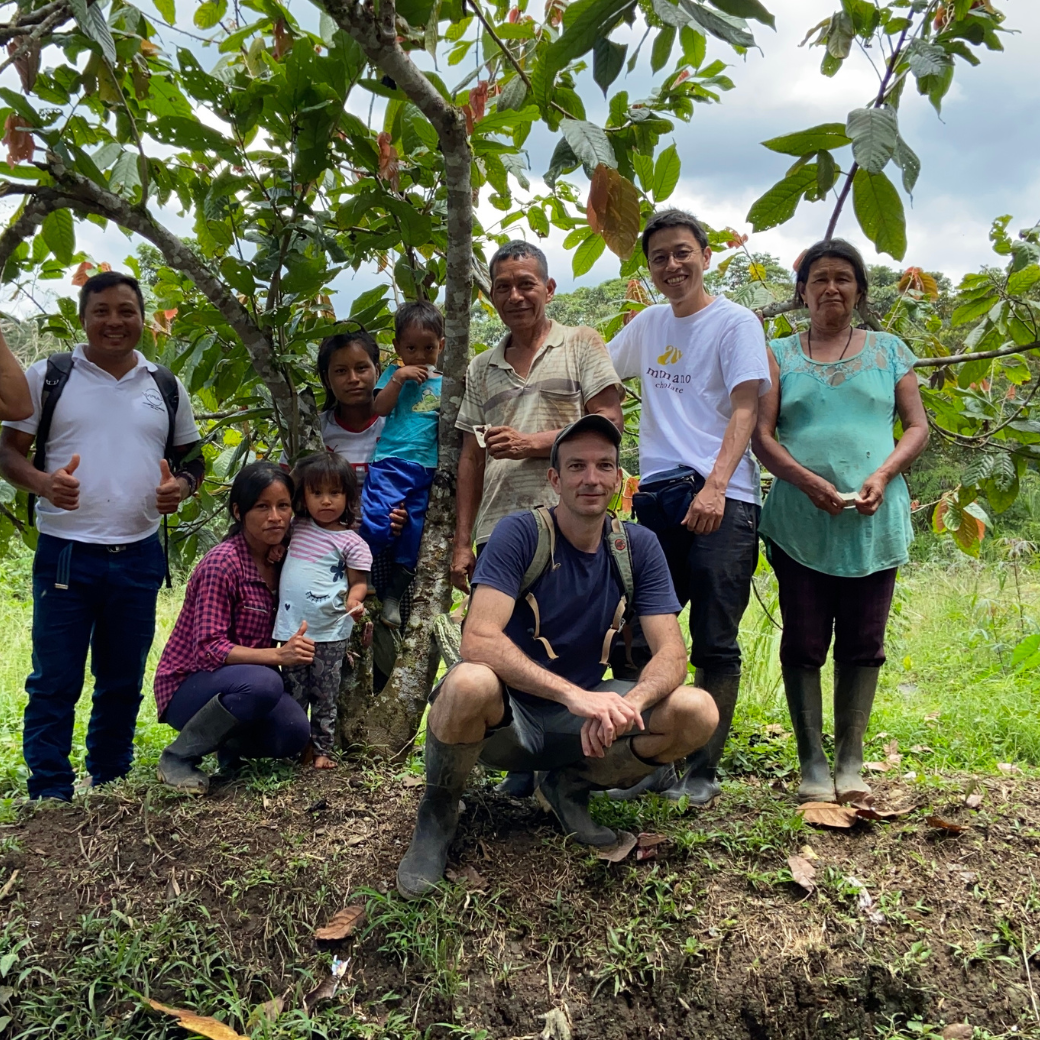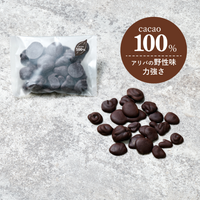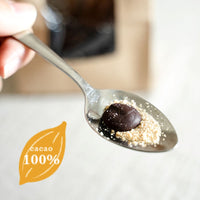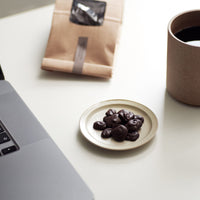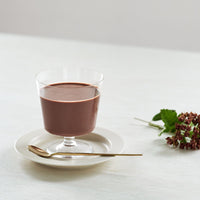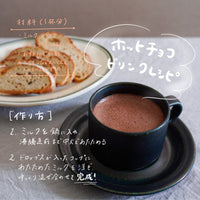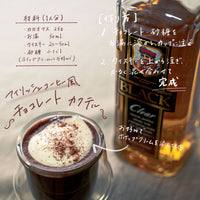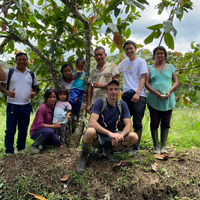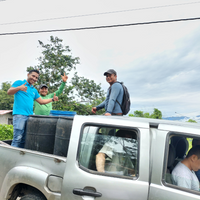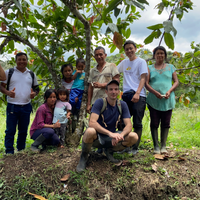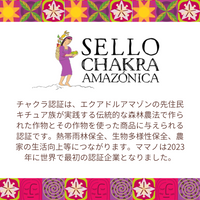 [Scheduled to be released on 6/29] Ecuadorian Amazon chakra cookies
From the crops carefully grown by the Winhac Union (Mamano's cacao production partner) located in the rainforest area of EcuadorIshpingo(Ecuadorian cinnamon, a member of the laurel family, not cinnamon as a variety),Lemongrass、GuayusaSpecial spices and cacao nibs (also from the Winjak Association), oatmeal, mixed with (locally energizing drinks like green tea and coffee)Cookies kneaded with.
It is also the product name"Chakra"Is a term used by the Kithua family to mean farming methods and cultures that simultaneously carry out self-consumption crops, medical plants, market crops, forest conservation, etc.
For similar words"Agroforestry"there is.
This cookie is kneaded with a lot of oatmeal so that you can feel the crunchy texture and texture.Accented with the fragrant bitterness of cacao nibs, spices are made locally and are of irregular size.EcuadorIt is a unique taste that you can directly feel the flavor of various materials grown in the Amazon rainforest.


The taste that you don't usually encounter is such a mysterious cookie that you will want to eat it again by the time you eat one. Please enjoy yourself.
Material origin: Ecuador, Napo Province, Archidna (rainforest area)
Material Producers: Cacao, Guayusa, Lemongrass, Ecuadorian Cinnamon from WINAK Union (produced by 29 communities and 260 smallholders)
▲ Guayusa
▲ Lemongrass
▲ Ecuadorian cinnamon
Thoughts on the development of chakra cookies
Mamano's Alibaba cacao is grown on traditional chakra farming methods.

Until now, I had only thought that "various flavors are felt in multiple layers, and the complex taste is delicious", but as I learned more about local life, farming methods, and crops that can be grown together, one of them. I realized that each flavor had a reason and that it led to a unique taste.

Spicy flavors like cinnamon, rich flavors like ripe bananas, floral flavors reminiscent of white flowers, sweet and sour flavors reminiscent of red fruits, these are the crops that are carefully grown with cacao in the chakras. , Isn't they influencing each other through the same soil?

At first, it was hard to believe myself, but when I captured the flavors I felt from cacao from those crops, I was shocked by the fact that the memories of the flavors I had had so far were connected by a single line.

Please enjoy it with Mamano chocolate and experience the mystery of its flavor.
Chef Chocolatier Yusaku Homma

Message from Mamano
In a society where climate change, deforestation, soil pollution and marine pollution are advancing, it is said that the chakra farming method (agroforestry, pesticide-free, chemical fertilizer-free) by small-scale farmers can be one solution.

Not only does forest conservation lead to the maintenance of a rich natural environment, but in the agricultural form that is carried out while creating an environment close to the forest, the amount of carbon accumulated in the soil is larger than that of a single crop, so it is also a countermeasure against climate change. valid.

In addition, the production of high-mix crops by small-scale farmers is a farming method that allows you to cover your own life with products without relying on cash crops, and also to earn cash income in various ways.

Cookies made from crops grown by the chakra farming method were first developed as a luxurious snack that will please everyone with their rich and diverse flavors, but at the same time, I hope that they will be an opportunity to get to know the rainforest and chakra farming methods. I am.

Mamano representative Kotaro Ezawa
Delivered in 10 days or more
Cold and dark place below 21 ℃
Flour, butter, citrus sugar, oatmeal, cacao nibs, whole eggs, Ecuadorian cinnamon, lemongrass, salt, guayusa
Estimated value per sheet:Energy 190.82kcal, protein 2.4g, fat 10.18g, carbohydrates 21.42g, salt equivalent 0.09g
[27 items] Milk, wheat, eggs
How to use the online shop
Normal shipping
10,000 yen or more:500 yen
Orders less than 10,000 yen:1,000 yen
2. Delivery date and delivery method
If not specified after orderingArrival within 5 daysWill be shipped as a guide.
The delivery companyYamato Transportis.
About the delivery address at the time of returnresponsible personPlease contact
3. About delivery temperature zone
The delivery temperature range isTwo types, refrigerated and frozenis.
Classification by temperature zone of products isRefrigerated delivery only, frozen delivery only, refrigerated frozen delivery are all possibleThere are three types.
For products that can be refrigerated and frozen, depending on the season, temperature, and the type of product included in the package.Our shop decides which delivery method to deliver, refrigerated or frozen.We will deliver it.
You cannot order frozen-only products and refrigerated-only products at the same time.。
You can choose the payment method below.
You can use VISA / Master Card / American Express / JCB.
If you select Paypal, you do not need to enter shipping information because you will get Paypal information.
4. Paidy Next month payment (convenience store / bank)
We will issue an invoice on the 1st of the following month with the final billing amount closed at the end of each month, and will inform you by e-mail / SMS (short message) by the 3rd.
Payment methods are convenience store payment (convenience store installation terminal), bank transfer and account transfer.
The payment deadline is up to 10 days for convenience store payments and bank transfers. In the case of direct debit, it will be deducted on the 12th *. However, it may be 20th * in January and May.
Depending on the payment method, a fee will be charged for each monthly payment (billing). Customers are responsible for 356 yen (tax included) for convenience store payments and a transfer fee for bank transfers. No payment fee will be charged for direct debit.
New Column
New Column
New Column

Account transfer

(Automatic withdrawal from bank account)

Transfer fees vary depending on the financial institution
* If the financial institution is closed, the next business day
If you would like a message card as a gift, please write your message in the remarks column of the order cart. We will print it on Mamano's postcard and deliver it with the product.
7. About the point system
From April 10, 2020, we started a 1% reduction system for the purchase price of products in online shops.
How to check points
Log in to My Page

point
You can check from.
How to use points
Points can be used on the cart page.