God's large pavé chocolate 6 pieces -Aliba Dark & Earl Gray- (non-alcoholic) released
2 types of raw chocolate limited to the spring of 2022, 6 pieces
From the products released during Valentine's Day, we have an assortment of Ariba Dark (non-alcoholic) and Earl Gray raw chocolate (non-alcoholic) using Japanese black tea and domestic bergamot.
Both have a refreshing sweetness and melt smoothly in the mouth, while each scent slowly and delicately spreads in a rich depth. Please enjoy it.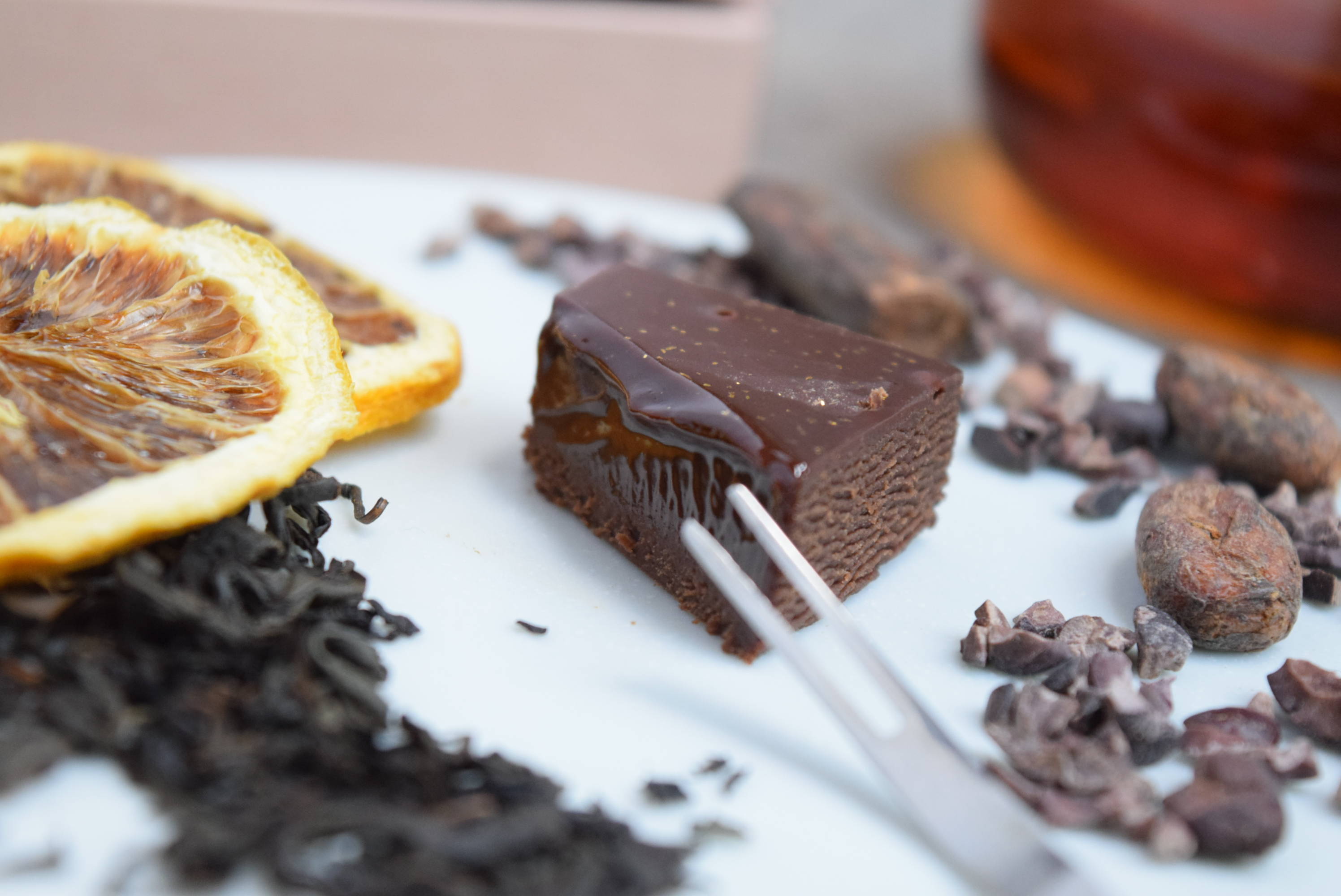 Alibaba cacao dark
Pavé chocolate that allows you to enjoy the original flavor of alibaca cao most directly. The sweetness is modest and it melts slowly in the mouth.
Gradually you can enjoy the scent of jasmine, coconut and ripe banana. It is also characterized by the depth of the bosom, where you can enjoy various flavor changes depending on the temperature range you eat.
It is recommended that you eat it first because you can simply enjoy the aroma of alibaka cacao and the melting of raw chocolate in the mouth.
Earl Grey
Made in Shizuoka by Kaneroku Matsumotoen"Japanese black tea light"WhenBergamot from WakayamaBlendedHomemade Earl Grayuse.
The smooth raw chocolate made from refreshing Japanese black tea with less astringency and milk tea carefully boiled from bergamot without fragrance has the floral scent of alibaca cao and the delicate Japanese floral nuances of Japanese black tea. It blends in and the moderate acidity and refreshing aroma of bergamot tightens the whole.
It is a very comfortable raw chocolate with a complex finish.
Click here to purchase 👉 https://mamano-chocolate.com/products/20220301