Morioka Shoten x SIXIÈME GINZA Collaboration Project [Protective Dog Protection Cat Support Project] <1.2 Chocolate> Released
Click here for PR https://prtimes.jp/main/html/rd/p/000000927.000025003.html
[Daimaru Matsuzakaya Department Store Co., Ltd.]
Period: February 4th (Thursday) -February 17th (Wednesday), 2021 Location: GINZA SIX 2F

SIXIÈME GINZA (operated by Daimaru Matsuzakaya / GINZA SIX2F) is a collaboration project between Morioka Shoten and SIXIÈME GINZA [Protective Dog Protection Cat Support Project] from February 4th (Thursday) to February 17th (Wednesday), 2021. <1.2 Chocolate> 3 flavors ・ 2,700 yen each (tax included) will be on sale.https://sixieme.jp/news/2021/01/c-pop-up-store.html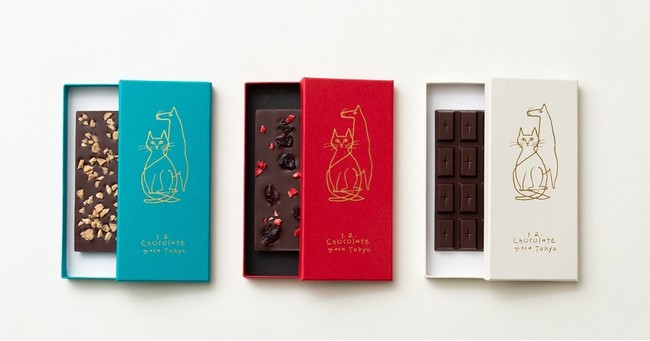 Mr. Yoshiyuki Morioka, the owner of "Morioka Shoten", which has a store in Ginza, Tokyo, with the concept of "selling only one book".
This time, a fictitious candy store called "Morioka Confectionery" was born as a collaboration project with Sigame Ginza, with the theme of "sweets" instead of "books".
Mr. Morioka is proud to be "the bookstore that eats the best sweets in Japan" because he receives a book every time he publishes a book at a bookstore. Personally, I love sweets, and I was particularly interested in the chocolate bar packaging and the fun of the design, which led to this production.
In addition, with the aim of creating a "society where as many animals as possible can live happily" that Mr. Morioka and Sigame Ginza both consider as a message, the chocolate produced this time is a project to support protected dogs and cats (* Note). We will donate part of the proceeds to NPOs.

● Chocolate: "MAMANO CHOCOLATE", a chocolate shop specializing in organic cacao from Ecuador, with a store in Akasaka, Tokyo.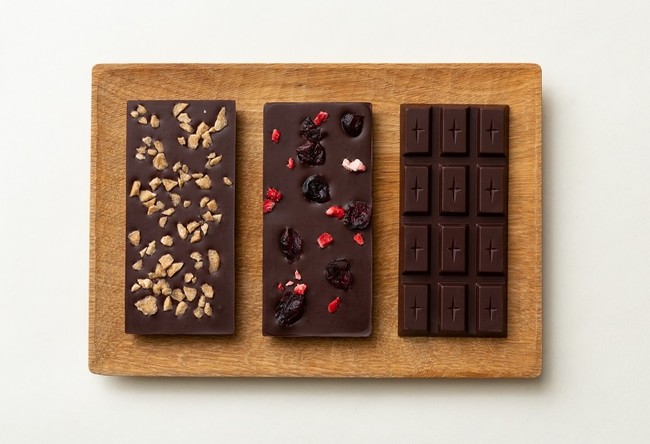 We had you make three kinds of flavors, [maple sugar], [double berry], and [salt], which are very popular in Akasaka stores, to the original chocolate bar specifications. All chocolates are 73% cacao.
3 flavors 2,700 yen each (tax included)
* Due to the limited quantity, sales will end as soon as the sales quantity is reached.


● Package design: Mariko Hirasawa, an illustrator who is active in a wide range of fields, such as producing illustrations and picture books, and writing essays related to food and travel.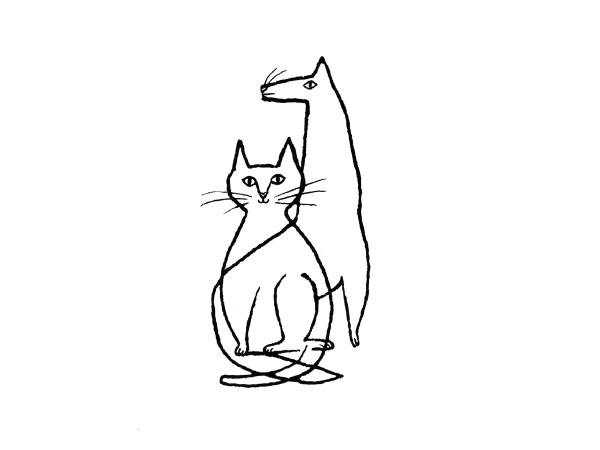 Mr. Hirasawa says that he has been working as a protected dog and cat for a long time. The design, which is drawn so that dogs and cats overlap, reflects the idea of overlapping and connecting various edges. We also paid particular attention to the package specifications so that you can use it as a small case for a long time even after eating chocolate.

(* Note) A part of the profit of this project is
We will contribute to .
Aiming for a society where as many animals as possible can spend happiness.