Minato-ku Shiba Mitsu®︎ Hachino Sphinanche is now available for pre-order
About 3km from Mamano Chocolate. We will release a financier that uses plenty of locally harvested honey, which is rare in Minato Ward.
Store reservation starts on March 1st (Monday)from,Handing over at the store and starting sales will be on Friday, March 5th.Is planned. There are currently no plans to sell it in the online shop.
▶ ︎Reservation reservationHere 🔔
Minato-ku Shiba Mitsu ® ︎ Hachino Sfi Nanshe
In the product name"Shiba Mitsu ®"Is from the Shiba area harvested in the "Shiba Bee Bee's Project", a regional project of the Shiba District General Branch in Minato Ward.Non-heated additive-free honeyis. The main activity area of these bees seems to be Shiba Park.
Shiba Mitsu ®︎ has different characteristics depending on the collection time, and the honey used this time was a honey with a refreshing refreshing feeling like lemon balm. To take advantage of this feature, we have developed the finest financier using simple and high-quality materials.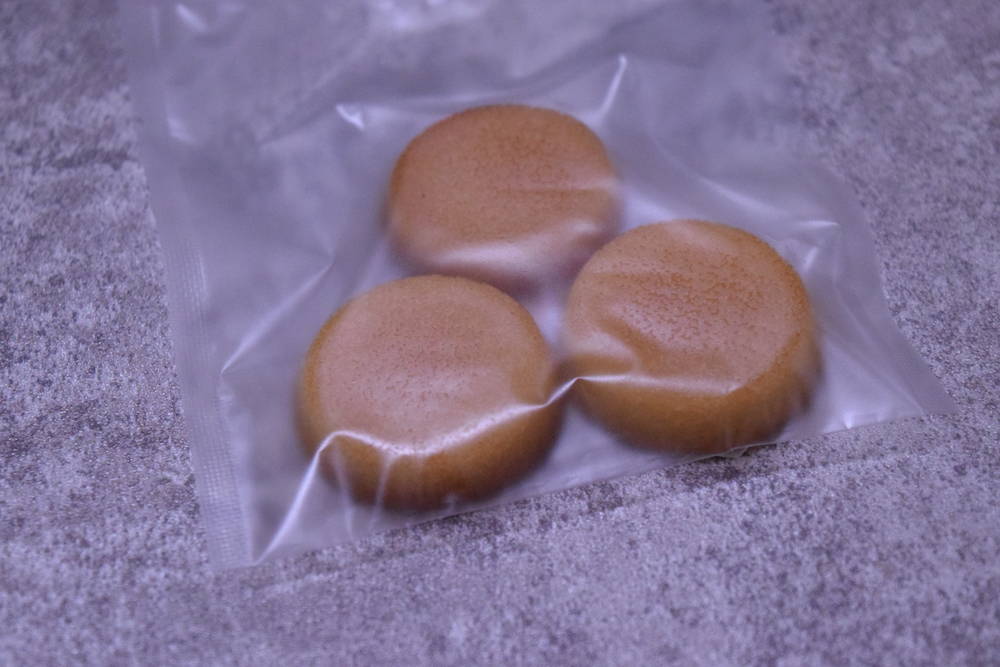 Honey ... Unheated honey from Minato Ward"Shiba Mitsu ®︎"
Butter .... Domestic fermented butter
Almonds ... Spanish Marcona medium ground
The first scent after opening the package is the mellow scent of fermented butter. When you eat a bite,From the moist texture, the fragrant and gentle sweetness of almondsThe salt accent added with a pinch tightens the taste and graduallyThe refreshing sweetness of Minato-ku Shiba MitsuPeeks into the face and the lingering sound is long.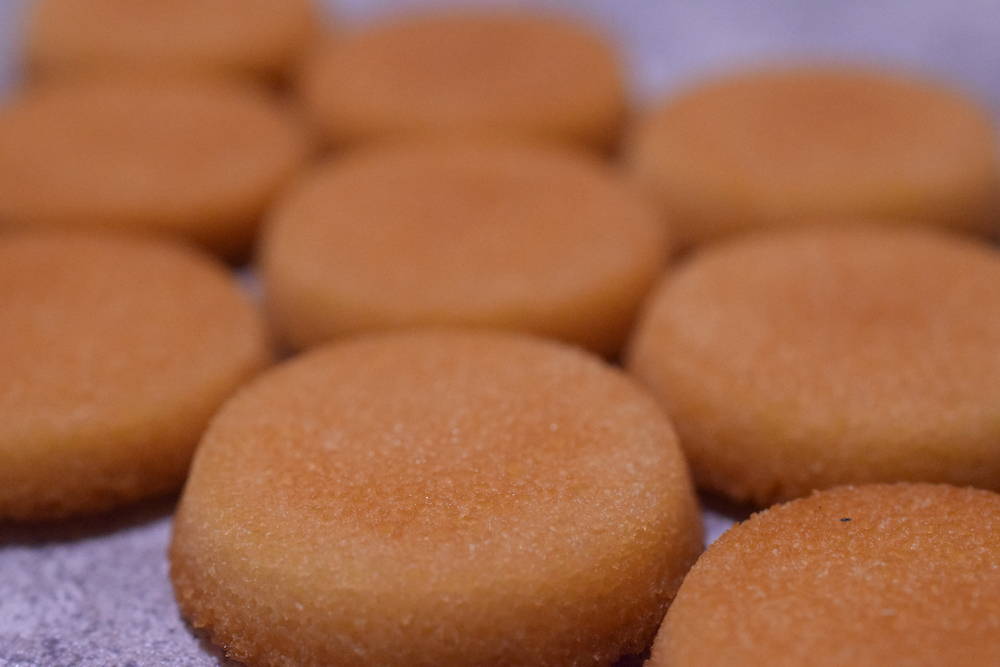 FinancierMolded in a cute round shape with the image of a beehive.. The image of the honey-colored baking color was used for baking, aiming for a modest and gentle baking color for the financier.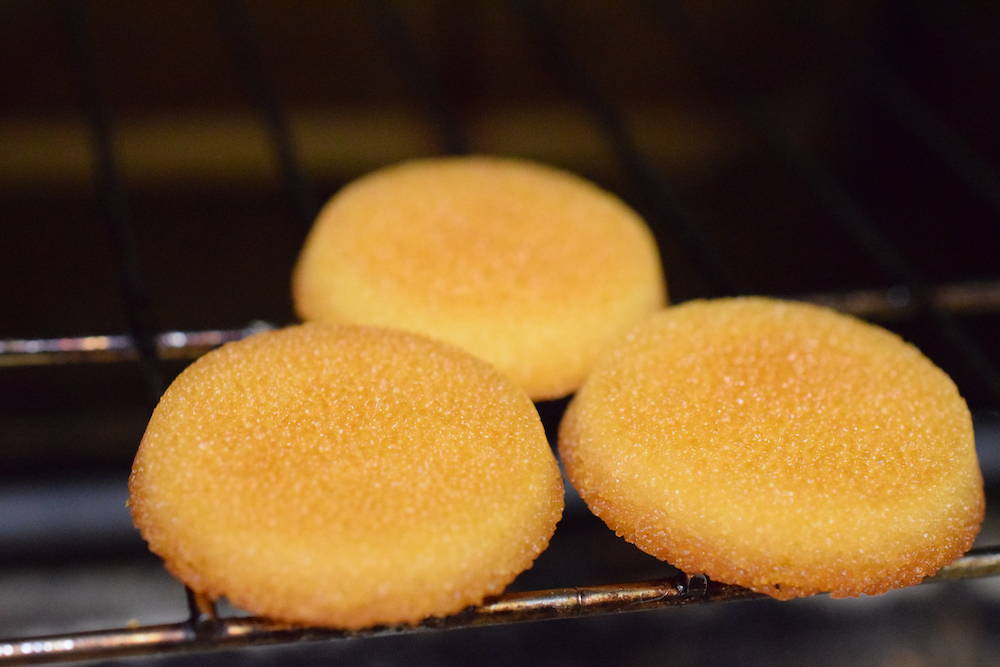 ① Bake in the oven until it is lightly browned.
② Take a little rough heat
③ Butter comes out from the crunchy surroundings
This way of eating is recommended!
Of course, you can enjoy it as it is.
A. Never feed infants under the age of one. Infants with low intestinal bacteria may develop infantile botulism if they eat honey.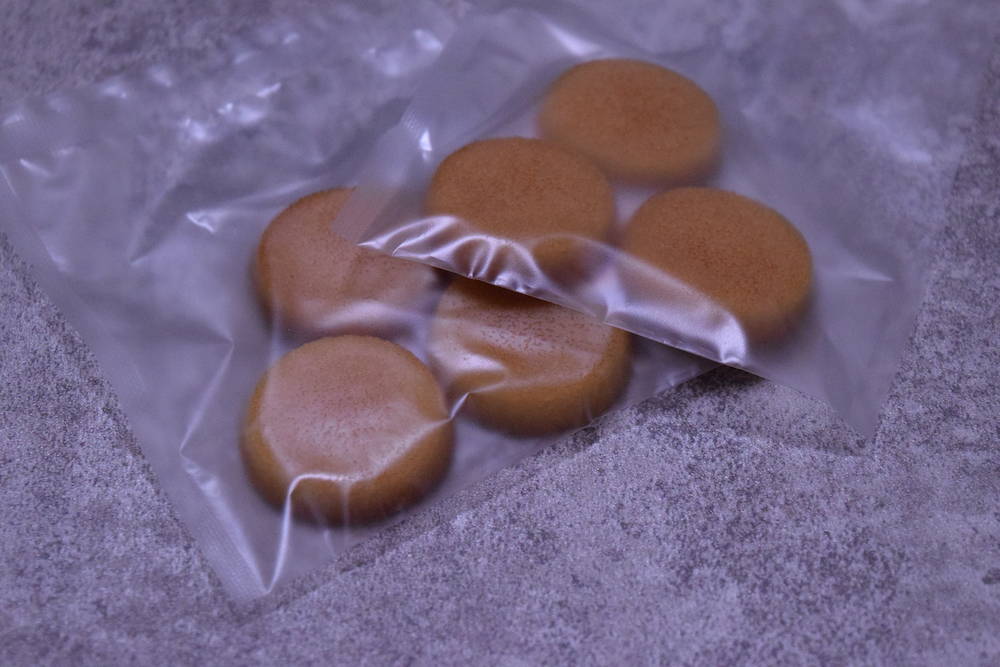 Product name: Minato-ku Shiba Mitsu ® ︎ no Hachi no Sufi Nanshe
Price: 550 yen (tax included) for 3 pieces
Best-by date: 7 days or more
Scheduled to be sold: 2020 Harvest 3kg worth of honey will end as soon as it is used up
How to sell:
▶ ︎Reservation reservationHere 🔔
·At the momentStore sales only(Reservations are possible)
・ Handing overAfter March 5th
"Shiba Mitsu ®" is honey produced in the Shiba area harvested by the "Shiba Bee Bee's Project", a regional project of the Shiba area general branch office.
"Shiba Mitsu ®" is pure, additive-free, and unheated, and is characterized by its habit-free and refreshing sweetness.
Limited sales events will be held at Minato Ward Office and events in the ward.
About sales events at any timeShiba District General Branch Official SNSWe will inform you on our website, public relations Minato, etc.
Until "Shiba Mitsu ®" is made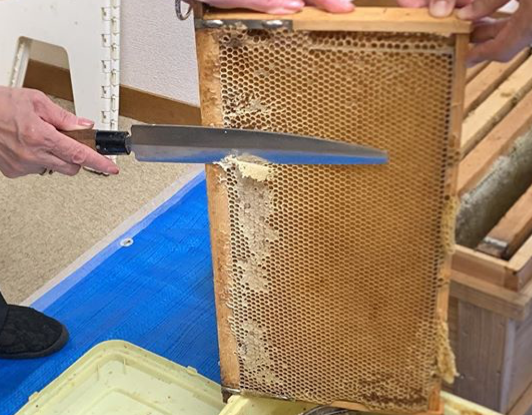 1. Remove the honey lid with a knife.
2. Centrifuge and squeeze the honey.
3. Filter the squeezed honey.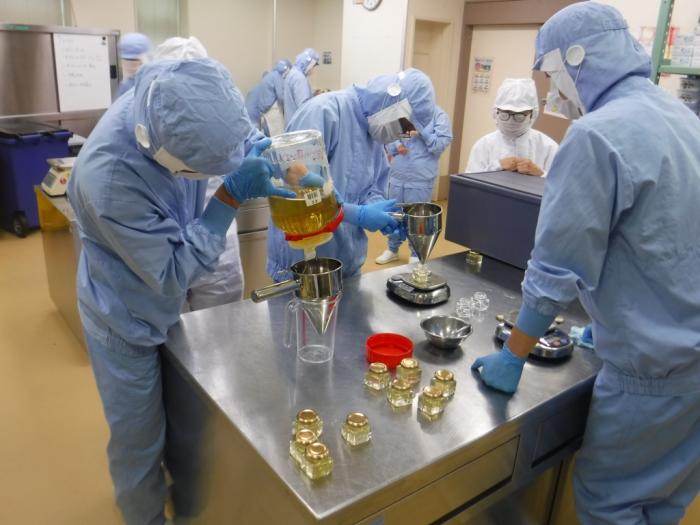 4. The harvested honey will be bottled by the Minato Welfare Agency for Persons with Disabilities.
The secret to making a lot of delicious "Shiba Mitsu" is to plant a lot of bee's favorite flowers in the town.
A message card with flower seeds is attached to the bottle cap of "Shiba Mitsu". If you plant it as it is, the bee's favorite flowers will bloom.
Representative Ezawa has also taken care of the bees.
▶ ︎Reservation reservationHere 🔔
·At the momentStore sales only(Reservations are possible)
・ Handing overAfter March 5th