New release on Saturday, September 5th. Have a happy time with two types of mamanopafe featuring peaches from Fukushima prefecture.
September limitedNew products are now available!
Two types of Mamanopafe (Verrine) featuring peaches from Fukushima Prefecture are available in limited quantities.
Mr. Abe of Orchard YamatoOf the peaches raised by"Summer glitter" "Madoka"I am using two types. We are particular about the ingredients, and the sweets are made of simple ingredients that will please your body and soul, saying "Ah, it's delicious"!

We hope you enjoy eating and comparing the two delicious peaches in Fukushima.
The site of Orchard YamatoHere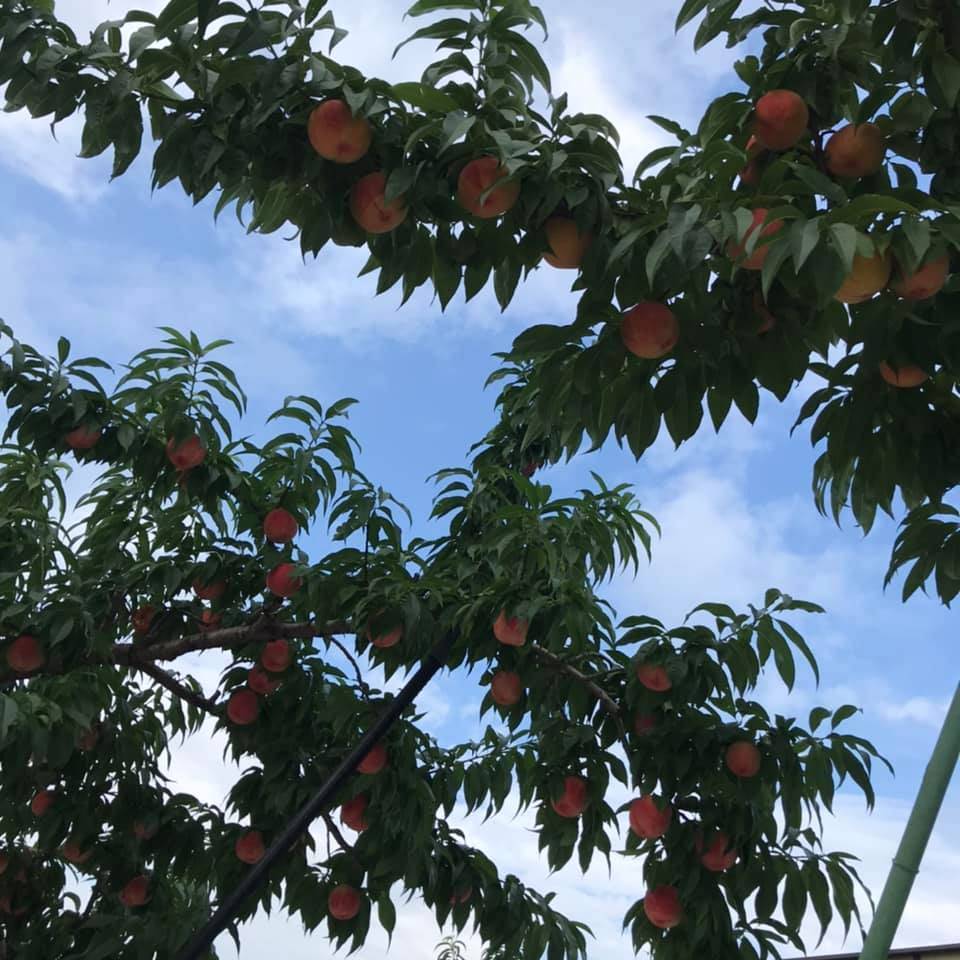 Composition of Mamanopafe
The jelly, which is fully packed with syrup that has melted the umami after compote,With a refreshing sweetness and juiciness, one bite gives you a sense of expectation for the next layer.Will swell greatly.
Peach nuts are boiled quickly in low sugar content syrup (sugar water) (= compote).
You can enjoy the strong sweetness and different texture of Madoka and the sparkle of summer.
Peach sauce is slowly boiled down at low temperature and concentrated.Rich and richHowever, it remains fresh.
Milk puddingThe original sweetness and richness of milkIn order to make the best use of this, it was heated at a low temperature as slowly as possible, and the pudding was carefully made in small amounts.
By paying attention to the balance between the softness of the jelly and pudding on the first and third layers and making fine adjustments, we have improved the degree of perfection as one mamanopafe.
Introducing peaches
Features of "Summer Glitter"
Orchard Yamato's original variety.
Tropical taste reminiscent of tropical fruits like mango.
The sweetness is strong and the taste is mellow.
yellow.
The flesh is firm and crispy.
It has a lot of fruit juice and a strong sweetness.
Pink color.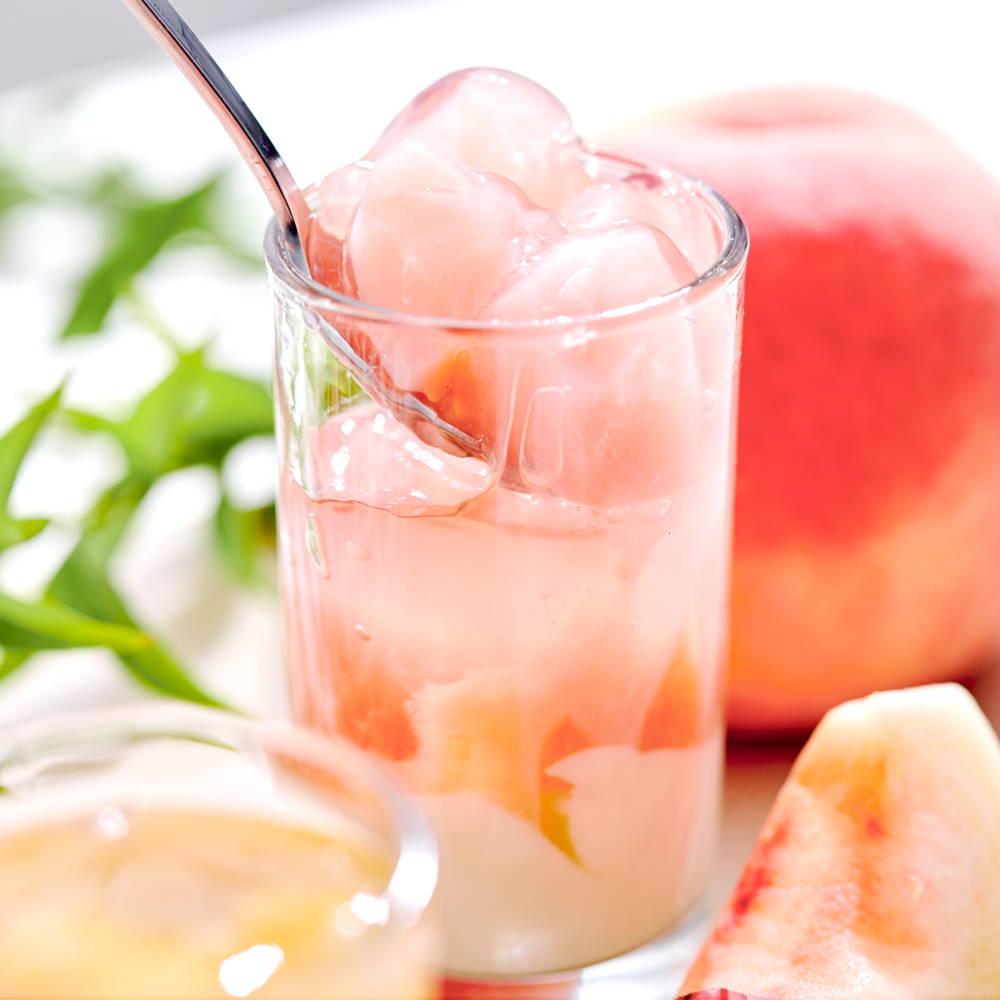 Chef Chocolatier Homma Comment
"Both peaches were shipped the day they were harvested and sorted for sauce and compote. They were ripened in the workshop as needed. The colors are very bright, but no pigments are used.
Not only the taste and aroma of the ingredients, but also the color was expressed in the bottle by devising the manufacturing method.
"Madoka", which is sweet but crisp and refreshing, and "Summer Glitter", which has a mild sweetness. Enjoy a luxurious comparison of two peaches made on the same farm. "
the material isFruit, milk, water, sugar, coagulant only
Fruits are sent directly from the farm, which is full of the producer's feelings.
Milk is Takanashi Milk Products' special milk selected at a limited ranch in Hamanaka Town, Eastern Hokkaido, Hokkaido.
For water, RO water with minerals filtered to the utmost limit is used to maximize the taste of fruits.
Coloring materials and spices are not used at all
Enjoy the change in taste in one sweet.

About ordering other products
This item isFrozen deliveryis. Items that can be ordered at the same timeProducts that can be delivered frozenonlyPlease be careful as it will be.
Thaw completely in the refrigerator for at least half a day, then keep it coldPlease enjoy.
We will also sell it in the online shop and in small quantities.
I hope we can bring you joy.